Our goal is to provide you with the best team and individual photo day experience that you have ever had!
We'll setup a pre-order site so that your parents can place their order without having to wait in line or even fill out an order form on photo day. We typically offer an incentive for the parents to use this order method.
We'll work with you to setup a photo schedule that ensures all of your games or ceremonies begin on time.
On photo day, we will be fully staffed with customer service personnel, photographers, posing assistants, and any other personnel we need to ensure that your photo day runs smooth and hassle free.
Our enhanced composite photography technique is the definition of social distancing. We photograph each player individually and we never need to have more than one player with us at a time.
We use studio-level lighting and will photograph your athlete against an illuminated white background. We will then extract the athlete from the photo and add a background personalized for your team. If we are setup outdoors, we photograph inside tents to ensure that our lighting is perfect. With the controlled lighting you will no longer get squinting eyes, wind blown hair and over/under exposed photos ever again!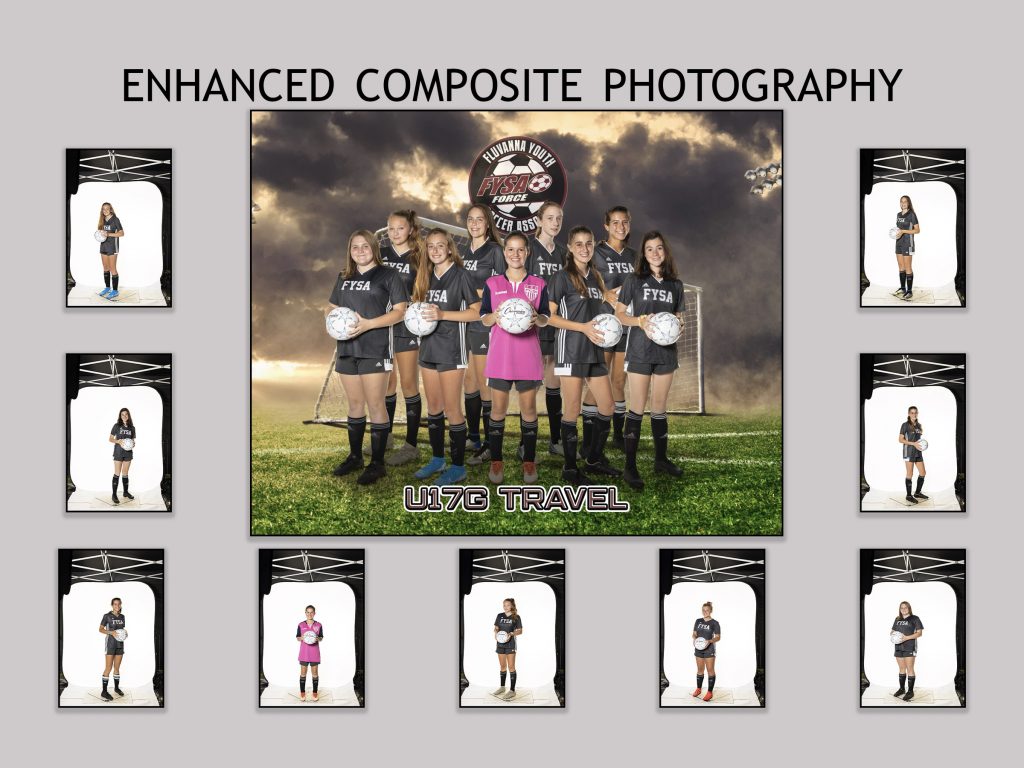 Our customized graphic products are available as prints, digitals, magnets, acrylics, and other products.
We are typically ready to deliver the photo orders in 2-3 weeks. We can deliver them to the League for distribution or mail them directly to the customers…the choice is yours.
Are you ready to discuss details and book a date? CONTACT US